More details expected this evening.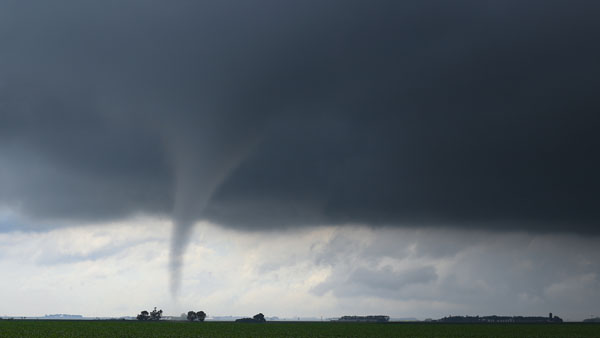 Shutterstock photo.
(Milan, Ind.) – The National Weather Service has confirmed a tornado touched down in Ripley County.
The NWS in Wilmington is continuing to conduct a survey about severe weather on Friday night and into Saturday morning. The initial assessment is that tornado touched down near Prattsburg Road and traveled southeast, passing Milan.
The tornado has been classified as an EF1 on the Enhanced Fujita Scale, with winds in excess of 85 MPH.
A final assessment including results of the survey are expected to be completed this evening.
The survey will be available at http://www.weather.gov/iln.