Dearborn Highlands Arts Council bringing band to the Lawrenceburg Public Library's depot room.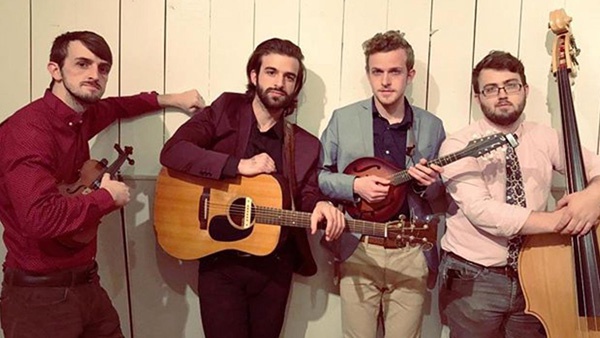 Photo provided
The Dearborn Highlands Arts Council invites you to join us for an afternoon of a mix of progressive bluegrass music with My Brother's Keeper, on Saturday, April 14, at in the Sally Stegner Depot Room of the Lawrenceburg Public Library, Mary Street, Lawrenceburg. Free admission to this program is made possible by funding from the Lawrenceburg Public Library Services and Resources Foundation, Inc.
Growing up together, and surrounded by music, My Brother's Keeper has played music together for years, but not under this official band name. MBK was raised on the genres of Folk, Bluegrass, and Gospel, so the growing popularity of Folk music opened a door for MBK to take the music they love to eager audiences. However, MBK does not limit themselves musically, influenced by bands of many different genres and backgrounds. MBK strives to seek inspiration anywhere and use it in an original manner.
MBK consists of brothers Benjamin, Titus, and Joshua Luckhaupt on guitar, mandolin, and fiddle respectively. Wyatt "Sawmill" Murray completes this ensemble on the upright bass. With original music that draws inspiration from Bluegrass, Rock and everything in between, MBK strives to be unique as well as listenable. MBK features tight, four part harmonies, rock driven lead vocals, blazing solos, and complex and interlaced musical interludes. In an effort to be unique and open minded, and bring a fresh blend of Bluegrass to new audiences, My Brother's Keeper has presented itself as one of the fastest rising Bluegrass bands on the scene of Cincinnati music.
The Dearborn Highlands Arts Council, a nonprofit organization, is comprised of supporters of the arts, with support from the Columbus Area Arts Council, the Indiana Arts Commission, a state agency, and the National Endowment for the Arts, a federal agency.