A Rising Sun man was injured in the collision in Versailles on September 4.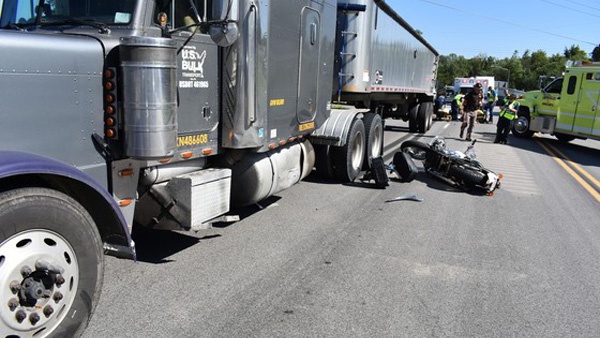 Photo by Indiana State Police
(Versailles, Ind.) - A Rising Sun resident was test-driving a motorcycle when he crashed into a semi truck in Versailles last week.
Indiana State Police say Orval W. Smock, 76, of Rising Sun, was test driving a 2009 Kawasaki Vulcan motorcycle on Main Street in Versailles on Wednesday, September 4 when he pulled out onto U.S. 50 and collided with the side of a semi.
Smock suffered serious but non-life threatening injuries in the crash. He was flown from Versailles to University of Cincinnati Medical Center.
The truck driver, John Kiste, 49, of North Vernon, was not injured.
State troopers say drugs or alcohol are not suspected in the crash, which remains under investigation.