The take back event only lasted three hours.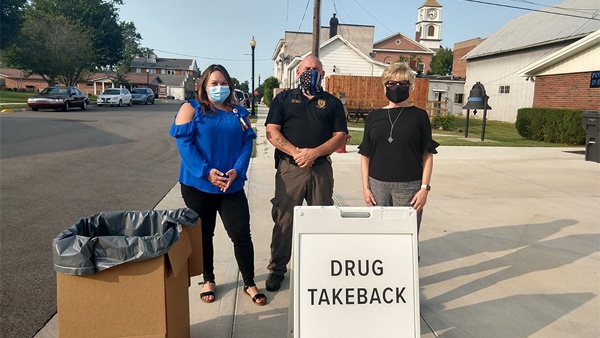 Photo by Margaret Mary Health.
(Versailles, Ind.) – A recent drug take back event is being tabbed as one of the most successful yet.
Margaret Mary Health, in partnership with Versailles Police Department and the Ripley County Drug Awareness Coalition held the event on Tuesday in Versailles.
More than 100 pounds of unused, expired, or unwanted medications were dropped off for proper disposal.
Anyone who missed any of the take back event may drop off their unused or expired medications at any of the county's drop-off locations: Margaret Mary Health's main campus, the Batesville Police Department, Versailles Police Department, Ripley County Sheriff's Department and Franklin County Sheriff's Department.