These guidelines will continue to be updated as guidance is given by the State of Indiana, IDOE, and IHSAA.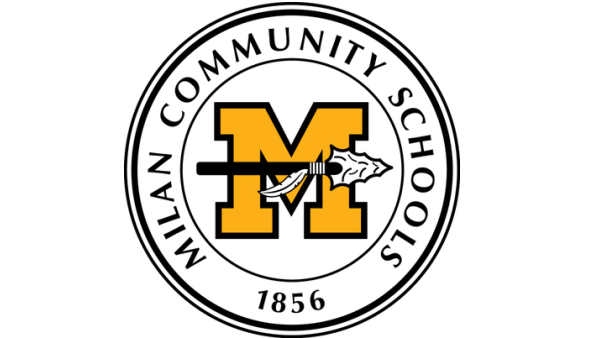 (Milan, Ind.) - As state, local, federal, and Indiana High School Athletic Association guidelines continue to change through the COVID-19 pandemic, each local school corporation must set plans to align with those rules.
On July 29, the IHSAA announced that high school fall sports are on track to proceed. That same day, Indiana Governor Eric Holcomb announced that the Hoosier state will stay at Stage 4.5 through Thursday, August 27.
With this given information, Milan Community School Corporation has released their plans for allowing spectators during fall sporting events.
There will be no spectators permitted at the football scrimmage on Saturday, August 15. Only players and coaches will be allowed.
Between August 15 through August 27, admission to these events (football, volleyball, soccer, and tennis) will strictly be limited to family members or players and essential personnel. Face coverings will be required and social distancing will be expected. A limited number of tickets will be available for Milan High School students, sold through the athletic office.
Beginning August 28, guidelines will determined based on the State of Indiana , IDOE, and IHSAA guidance and capacity restrictions at that time.
Vollyeball
There will be a maximum capacity of 250 spectators
Masks will be required at all times
Social distancing (six feet) in common areas (bleachers and standing room) will be required
Football
Ticket vouchers will be given to each athlete prior to selling tickets at the sporting event.

Tickets will be limited to maximum capacity set by the county health department

Home spectators will enter through the North Entrance, while visiting spectators will enter through the South Entrance
Fans will only be permitted to use the bleachers for their schools

Visitor bleachers will allow for a capacity of 168 spectators
Home bleachers will allow for a capacity of 250 spectators

Fans wishing to social distance more than what bleacher space would allow will be permitted to stand along the fence line
All spectators must social distance and wear masks upon entering the area
Markings will define social distancing while waiting in lines for concessions and restrooms

Each school will have a designated concession stand line, each will be clearly marked "Milan" and "Visitors"
Milan fans will use restrooms located inside door "U" and visitors will use restrooms by door "M"
Soccer
Spectators will be limited to player family members
Each family will be allowed to sit along the West side of the field in bag chairs
Families will be required to socially distance and wear masks at all times.
Students in grade 8 and under will be required to sit with parents or family members. All students and children will not be permitted to roam freely at the venue during the contest.
Students in grades 9-12 will be seated in a designated area, or will be required to sit with parents or family members.
All-sports passes will not be sold for the fall sports season.