Lawrenceburg - a.k.a. "Whiskey City, USA - is a central part of marketing for Rossville Union whiskey.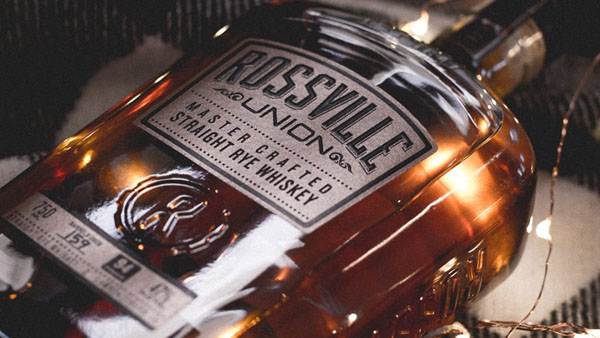 Rossville Union photo
(Lawrenceburg, Ind.) - MGP's first proprietary whiskey label is marking its first year on the market by allowing retail customers to custom-flavor their bottles of straight rye whiskey.
Rossville Union Barrel Select is the celebratory offering. The label name comes from the original name for the distillery which began Lawrenceburg's "Whiskey City" heritage more than 170 years ago.
According to MGP, The Rossville Union Barrel Select program allows retail customers to choose a custom flavor profile and packaging, complete with individually numbered bottles and personalized labels. Participating accounts meet with the distillery team in Lawrenceburg to taste, select and order a specialty blend of barrel reserves.
Bottled at 100-proof, the Rossville Union Barrel Select program will debut this fall.
"Rossville Union Barrel Select combines two of our greatest strengths: first, our longstanding history of making great ryes in historic Lawrenceburg, and second, our exceptional blending expertise," says Andrew Mansinne, Vice President of Brands, MGP.
"Rossville Union Barrel Select allows us to offer a one-of-a-kind solution for accounts to select the perfect mingling and custom bottling for their customers. We're thrilled that this new program coincides with the first anniversary of Rossville Union, and caps a year that has exceeded our expectations for Rossville Union."
Lawrenceburg is heavily featured in much of Rossville Union's marketing.
MGP says the expert distillery team in Lawrenceburg, known as the "Masters of Rye," brings generations of artistry, heritage and passion to the making of the highest quality rye whiskey.
Other consumer spirits brands by MGP include Till, George Remus, Eight & Sand, and Tanner's Creek.