Police searched a home on Cliff Street in Brookville on Saturday, leading to two arrests.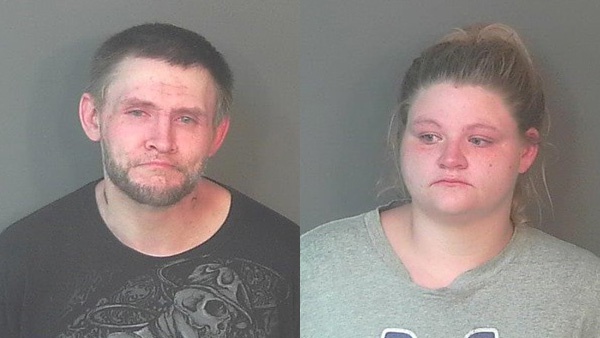 Brian Carl Byrd and Sierra Elizabeth Marie Moore. Photos via Brookville Police Dept.
(Brookville, Ind.) - A Brookville couple faces drug possession and child neglect charges after police searched their home last weekend.
Brookville Police served the warrant at the home of Sierra Elizabeth Marie Moore and Brian Carl Byrd on Cliff Street on Saturday, August 17. In addition to methamphetamine and marijuana, officers allegedly found a child in their home.
Moore and Byrd are each charged with Possession of Methamphetamine (level 6 felony), Neglect of a Dependent (level 6 felony), Maintaining a Common Nuisance (level 6 felony), and Possession of Marijuana (class B misdemeanor). Moore faces an additional charge of Unlawful Possession of a Syringe (level 6 felony).
The two are now in jail at the Franklin County Security Center. Byrd's bond was set Tuesday at $5,000 cash or surety. Bond information was no available for Moore.
A jury trial has been scheduled for January 8, 2020.