More than 37 million Americans are expected to travel 50 miles or more this weekend.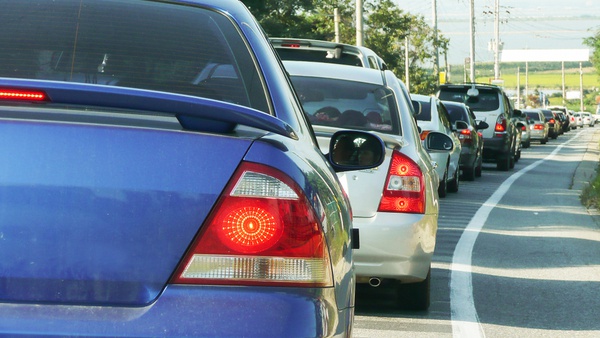 Shutterstock photo.
(Undated) – Memorial Day holiday travel is expected to rebound significantly this year.
Last year, only 23 million Americans traveled for Memorial Day weekend, the lowest on record since AAA began recording in 2020.
AAA Travel expects more than 37 million people to travel 50 miles or more from home between May 27-31, up 60 percent from last year.
"As more people get the COVID-19 vaccine and consumer confidence grows, Americans are demonstrating a strong desire to travel this Memorial Day," said Paula Twidale, senior vice president, AAA Travel. "This pent-up demand will result in a significant increase in Memorial Day travel, which is a strong indicator for summer, though we must all remember to continue taking important safety precautions."
Top destinations include Las Vegas, Orlando, Nashville, Myrtle Beach, and Denver.
Gas prices are expected to be the most expensive since 2014 with the national average more expensive than $3 per gallon.
"We don't expect higher gas prices to deter motorists this holiday season as many Americans are eager to travel," said Jeanette C. McGee, AAA spokesperson. "We typically find when pump prices increase, travelers look for more free activities or eat out less while on vacation, but still take their planned trips."
Before hitting the road, AAA reminds motorists to plan their route in advance and make sure their vehicle is ready to help avoid breakdown along the way. AAA expects to rescue more than 468,000 Americans at the roadside this weekend.
For more information, and helpful driving tips, visit Memorial Day Holiday Travel to Rebound to More Than 37 Million | AAA Newsroom.