All the fun will take place at the Lawrenceburg Event Center and Civic Park.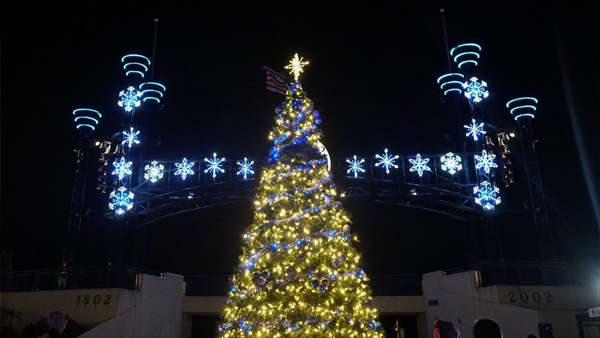 Photo by the City of Lawrenceburg.
(Lawrenceburg, Ind.) - A Christmas Holiday Tradition ~ On November 27th, 2022, you and your family are invited to join us for the Mayor's Reception and Christmas Tree Lighting Ceremony hosted by Mayor Kelly Mollaun and the City of Lawrenceburg as we officially kick off the holiday season!
LAWRENCEBURG EVENT CENTER
5:30PM - Cincinnati Brass Band
Hors D'oeuvres & Drinks Station
Lawrenceburg Main Street Ornaments Available
Preview Central Elementary School Christmas Essays
6:45 PM - Transition to Lawrenceburg Civic Park
LAWRENCEBURG CIVIC PARK
7:00 PM - Mayors Welcome
Lighting of the Christmas Tree & Holiday Lights Display
Christmas Essay Winners Announced
Hot Chocolate, Sugar Cookies & Ornament Giveaways
7:15 PM - Tiger Pizazz and Christmas Caroling
LAWRENCEBURG CIVIC PARK HOLIDAY LIGHTS
The City of Lawrenceburg presents the Holiday Lights Display, exclusively designed for the award-winning Lawrenceburg Civic Park, which will be on display all winter long for your viewing enjoyment.
Discover Lawrenceburg ~ A City on the Rise at www.THINKLAWRENCEBURG.com