The State of the City Address is being rescheduled for Wednesday, February 12.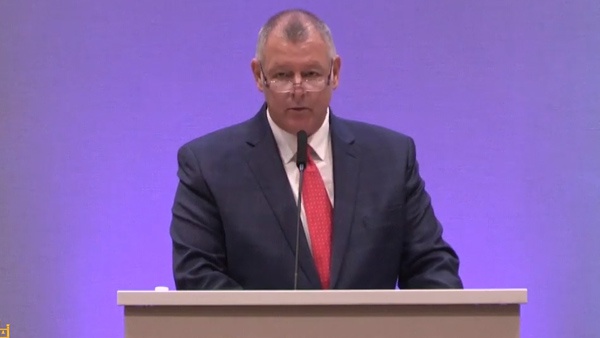 (Lawrenceburg, Ind.) - City of Lawrenceburg Mayor Kelly Mollaun won't give his State of the City Address this week.
City communication director Guinevere Emery tells Eagle Country 99.3 that "Mayor Kelly Mollaun sends his sincere apologies but unfortunately has been very ill all week."
The Lawrenceburg State of the City Address scheduled for Wednesday, February 5 is being rescheduled to Wednesday, February 12th at 1:00 p.m. at the Lawrenceburg Event Center in the Rivers Ballroom, located on the first floor. The event is open to the public and is free to attend.
"On behalf of the City of Lawrenceburg and City Council, I invite you to see and hear for yourself the many ways our city is on the rise. We look forward to your attendance during the State of the City Address and your continued support," said Mayor Mollaun.
For more information please visit www.thinklawrenceburg.com or contact, Communications Director Guinevere Emery at 513-505-7647.
RELATED STORIES: