A barge became grounded while trying to use the lock last Wednesday.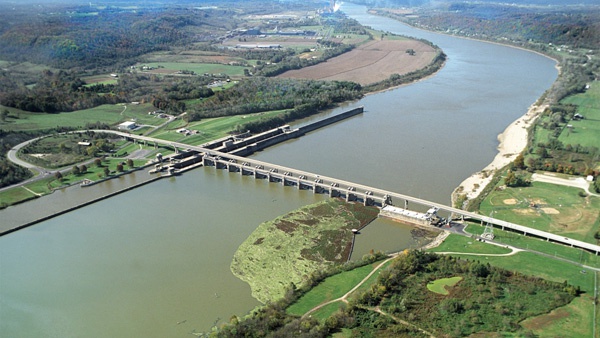 (Warsaw, Ky.) - Barge traffic on the Ohio River is moving through the locks at Markland Dam once again.
A towboat had struck the locks on Wednesday morning, December 19, resulting in two of its 14 barges becoming grounded.
The U.S. Coast Guard was forced to block all access to the locks until the grounded barges could be removed.
The removal was completed Friday afternoon and the locks have been operating normally since then.