Congratulations to the happy couple!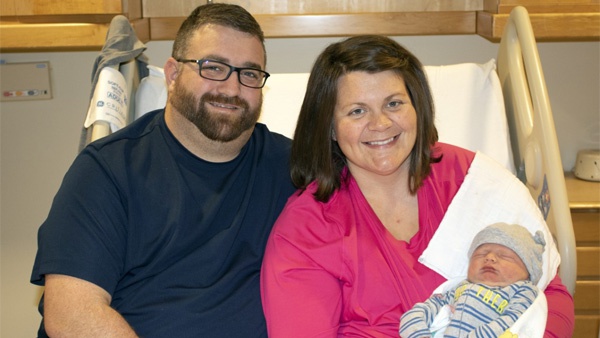 Photo by Margaret Mary Health.
(Batesville, Ind.) - Arriving at 12:39 PM on Jan. 3, Harris Bradley Reed, of Greensburg, became the first baby born at Margaret Mary Health in 2020.
Delivered by Lee Ann Bauer, MD, his parents are Stuart & Stacey Reed.
He weighed 8 lbs., 9 oz. and was 20 inches long. Harris was welcomed by big sister, Aubrey, 3 ½ and big brother, Eddie, 2 ½.