Realtors say many homes being sold in the tri-state are receiving multiple offers on the first day listed.
(Lawrenceburg, Ind.) – A lack of homes listed for sale led to an even stronger seller's market in southeastern Indiana in 2018.
The Indiana Association of Realtors reports that 587 homes were sold in Dearborn County last year, only about five more than sold in 2017. However, ongoing low home inventory drove up prices in Dearborn County by nearly 11 percent to a median selling price of $174,900.
Ripley County saw 242 homes sold, an increase of just three units from the prior year. The median selling price there was up 5.2 percent to $136,625.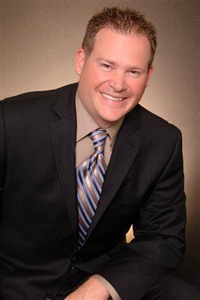 "It is still a low inventory market in my opinion," observes realtor Dan Day with REMAX Preferred Group. "There are more buyers than houses to sell them, so it is still creating demand and if the house is priced correctly, it sells very quickly and for a good price."
Day is the 2019 president of the Southeastern Indiana Board of Realtors. He says southeastern Indiana could continue to see home prices increase as available home inventory remains low.
"Buyers are scrambling for anything just to get into something," he says.
Limited inventory is a problem regardless of the class of home. Affordable homes for buyers of lower incomes are as hard to come by as homes priced for middle- and high-income buyers.
Day believes rising interest rates may be keeping potential sellers from listing because they would prefer to keep paying the lower interest rate on their current home. Most people looking to move are only doing so out of necessity, such as getting married, growing their family, or relocating for work.
Day, who is licensed in Indiana, Ohio and Kentucky, notes that Hoosier buyers are not the only ones stepping into the competitive market. Housing markets in southwestern Ohio and northern Kentucky also continue to be mired in similar low inventory situations.
The market conditions and need to move quickly to serve home searchers is keeping real estate agents busy. The holidays are usually a slower time of the year for the profession, but Day says this past Christmas and Thanksgiving saw little let up.
"You feel like a doctor. You are always on call. You can make plans with your family and if a house pops up on the market, you almost have to go look at it that day and write an offer that day. Then you're still probably among multiple offers. If you're working with a buyer, you better jump and run," Day shares.
Southeastern Indiana Housing Market - 2017 vs 2018
*data source: Indiana Association of Realtors' Indiana Housing Market Update
Dearborn County
Closed sales 2017 - 582
Closed sales 2018 - 587
Percent change - +0.9%
Median price 2017 - $157,900
Median price 2018 - $174,900
Percent change - +10.8%
Franklin County
Closed sales 2017 - 165
Closed sales 2018 - 183
Percent change - +10.9%
Median price 2017 - $155,000
Median price 2018 - $155,000
Percent change - 0.0%
Ohio County
Closed sales 2017 - 59
Closed sales 2018 - 54
Percent change - -8.5%
Median price 2017 - $135,000
Median price 2018 - $120,750
Percent change - -10.6%
Ripley County
Closed sales 2017 - 239
Closed sales 2018 - 242
Percent change - +1.3%
Median price 2017 - $129,900
Median price 2018 - $136,625
Percent change - +5.2%
Switzerland County
Closed sales 2017 - 65
Closed sales 2018 - 68
Percent change - +4.6%
Median price 2017 - $120,000
Median price 2018 - $1119,000
Percent change - -0.8%