Both South Dearborn and Jac-Cen-Del Schoool Corporations received the grant.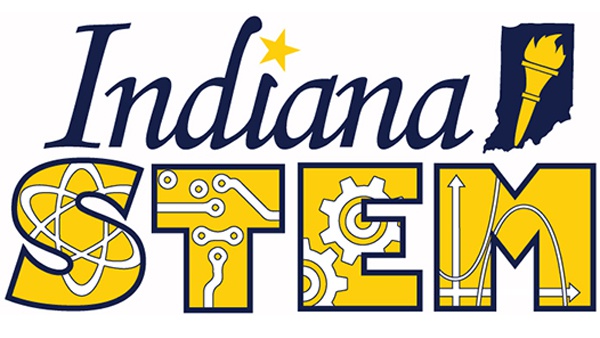 Update published Thursday, January 9th, 2020 9:46 a.m.:
Due to an increase of availability for funding, the IDEO opened up a second round of awards for the STEM Acceleration Grants.
Both Milan Community School Corporation and South Ripley Community Schools were able to receive $40,000 to fund the STEM programs throughout their corporations.
Original story published Monday, December 30th, 2019 9:21 a.m.:
(Indianapolis, Ind.) - The Indiana Department of Education (IDOE) announced that 33 schools districts in Indiana were granted funds for K-12 Science, Technology, Engineering, and Mathematics (STEM) programs.
The STEM Acceleration Grants are given to support the current STEM education, as well as implement new and innovative curricula.
Problem/project-based or inquiry-based pedagogy and incorporating teacher training and support are ways that these grants hope to improve current STEM programs.
"A STEM education is vital to preparing our students for an ever-changing technological global economy," said State Superintendent Dr. Jennifer McCormick. "I commend our awarded schools for their commitment to STEM and for their dedication to equipping students with the 21st century skills necessary to thrive and be successful."
Both the South Dearborn Community School Corporation (SDCSC) and Jac-Cen-Del Community School Corporation (JCD) received funding to improve the STEM programs throughout their school districts.
SDCSC plans to use the $75,000 grant to expand the STEM programs throughout all schools in the district by adding Project Lead the Way (PLTW) courses. These courses include Computer Science courses to the high school, App Creators and Science and Technology courses for middle school students, and expand the elementary schools' PLTW Launch programs.
"This grant will allow SDCSC to enhance our STEM curriculum creating a K-12 pathway of problem-based learning opportunities for students as we continually work to develop engaging and meaningful opportunities for students to grow into real-world problem solvers ready for post-secondary education or careers after high school," says SDCSC Director of Curriculum and Instruction Janet Platt.
JCD explains how the $50,000 grant money will be put towards a three-fold purpose to maximize the impact it will have on students. This includes a plan to establish PLTW Biomedical Sciences, expand the PLTW Engineering program by adding Civil Engineering and Architecture, and providing elementary school teachers and students with high quality interdisciplinary STEM resources, units, and materials.
"JCD is very excited about receiving this grant. Our focus on STEM activities and the corporation wide STEM certification we are intending to obtain will be greatly benefited by these resources. Our students and staff are all excited to begin working with these materials and resources," explains Jac-Cen-Del Jr. - Sr. High School Principal, Frederick Unsicker.
Funds for these awards were appropriated by the Indiana General Assembly in the 2020 Fiscal Year for the IDOE STEM Program Alignment.
Although a portion of these funds are reserved to improve elementary and secondary STEM "achievement and participation," granted school districts will allow STEM growth to extend career exposure to grades K-12.
You can find a full list of the schools that received grants here.
For more information on the efforts to expand STEM in Indiana, visit the IDOE website.