Join the campaign by using #moveover on your social media to spread the message.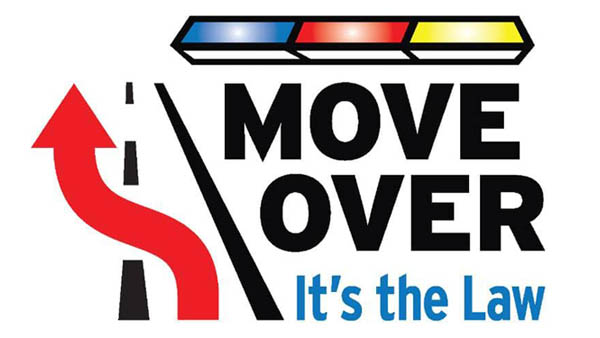 (Dearborn Co., Ind.) - Local officers are showing support for police safety after a state trooper's cruiser was struck during a traffic stop on February 15.
The National Highway Traffic Safety Administration (NHTSA) has an ongoing campaign running to remind all vehicles to #moveover when there is an emergency vehicle on the side of the road.
More than 150 law enforcement officers have been killed since 1997 after being struck by vehicles along America's highways.

When you see flashing lights, please move over, slow down, and give first responders space to stay safe. #MoveOver pic.twitter.com/UJUnlR4jvt

— nhtsagov (@NHTSAgov) February 4, 2020
Social media has made it easy for our local agencies to share this message. Twitter and Facebook have been great platforms for these messages to be shared across our area.
Batesville Fire and Rescue was a participant by posting a NHTSA graphic on their Facebook page.
As a reminder, all motorists should move to the far lane when an emergency vehicle is on the side of the road. This will ensure that these first responders can do their job safely.