Law enforcement in Dearborn and Ohio counties are stepping up to help our friends and neighbors to the south.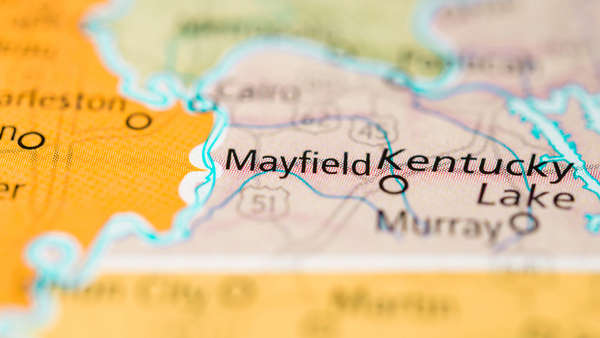 Shutterstock photo.
(Lawrenceburg, Ind.) - Local agencies are doing their part to collect items for those impacted by the devastating tornado that moved through Western Kentucky.
Ohio County Emergency Management, Ohio County Sheriff's Department, and Rising Sun Police are accepting donations in the lobby of the Ohio County Sheriff's Department and Rising Sun Police Department through Thursday, December 16 at 4:00 p.m.
The donations will be delivered on Friday.
Items needed include Gatorade, non-perishable food, hygiene products, baby items, first aid supplies, cleaning supplies, feminine products, blankets, gloves, and more.
Law enforcement agencies in Dearborn County are also collecting items.
Clothing, canned food, water, cooking supplies, propane/burners, fuel cans, large water containers, tarps, and blankets may be dropped off at any of the following locations through the middle of next week:
Lawrenceburg Police Department
Greendale Police Department
Aurora Police Department
Dearborn County Sheriff's Department
Dillsboro Police Department
On Monday, Kentucky Governor Andy Beshear provided an update on the devastation. The governor confirmed at least 74 Kentuckians were killed in the tornado, and there are 109 people reported as unaccounted for.
For more information, visit https://kentucky.gov/Pages/Activitystream.aspx?n=GovernorBeshear&prId=1104.
RELATED STORIES
American Red Cross Assisting Families Impacted By Major Tornado in Western Kentucky