Leah Anders has won a full-ride college scholarship.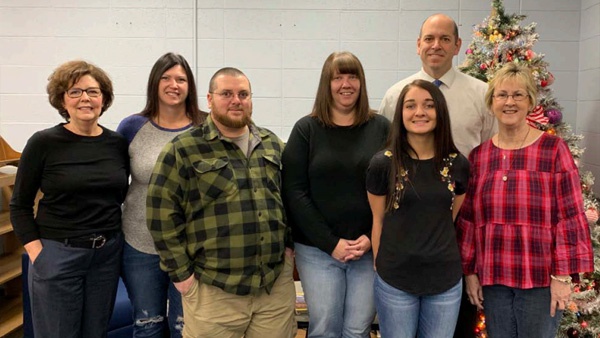 Photo provided.
(Switzerland County, Ind.) - The Community Foundation of Switzerland County, Inc. is excited to announce that Leah Anders is Switzerland County's Lilly Endowment Community Scholarship recipient this year.
Leah is the daughter of Clint and Amy Anders of Rising Sun. She holds the Switzerland County High School record for women's cross country and has received numerous awards and recognitions in both cross country and track & field. Leah also serves as the Treasurer of the National Honor Society, participates in 4-H and has volunteered her time with many different community organizations. She plans on attending the University of Southern Indiana and majoring in exercise science.
The Lilly Endowment Community Scholarship provides full tuition for four years of undergraduate study leading to a baccalaureate degree. It also covers all required fees and up to $900 per year for required books and equipment. It does not cover room, board or travel expenses. Students receiving the scholarship must attend an accredited public or private nonprofit college or university in Indiana. This year, 143 Lilly Endowment Community Scholarships will be awarded in Indiana.
The Community Foundation's selection committee reviewed nine applications this year. The applicants were evaluated on academics, financial need, activities (school activities, community service, and work experience), and writing samples. All four of the evaluation criteria were worth 25% each. The selection committee used a blind process to evaluate the applications, meaning committee members did not know whose applications they were evaluating. After the Community Foundation's selection committee selected the recipient, they submitted their recommendation to Independent Colleges of Indiana (ICI), who makes the final decision on the scholarship recipient.
ICI is a nonprofit corporation that represents 31 regionally accredited degreegranting, nonprofit, independent colleges and universities in the state. Lilly Endowment, Inc. contracts with them to administer the Lilly Endowment Community Scholarship Program.
The primary purposes of the Lilly Endowment Community Scholarship Program are 1) to help raise the level of educational attainment in Indiana; 2) to increase awareness of the beneficial roles Indiana community foundations can play in their communities; and 3) to encourage and support the efforts of current and past Lilly Endowment Community Scholars to engage with each other and with Indiana business, governmental, educational, nonprofit and civic leaders to improve the quality of life in Indiana generally and in local communities throughout the state.
Anyone interested in learning more information about the Lilly Endowment Community Scholarship Program can contact Melissa Andrew at the Community Foundation's office. The Foundation's office is located at 303 Ferry Street in Vevay and Melissa can be reached at 812-427-9160 or mandrew@cfsci.org.