The firefighter driving the truck realized they were dispatched to his own home.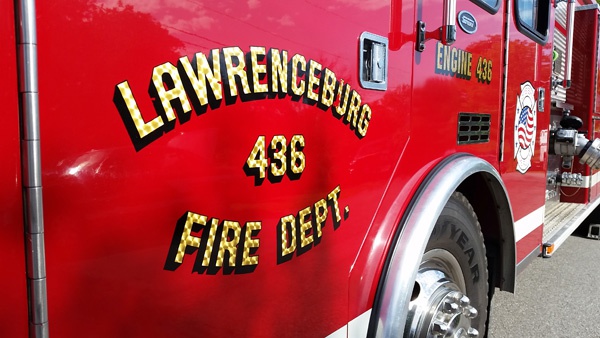 (Lawrenceburg, Ind.) – As the Lawrenceburg Fire Department was responding to a fire early Sunday morning, they came to a stunning realization.
The address they were heading to was the home of the firefighter driving the fire truck.
Lawrenceburg Fire Chief Johnnie Tremain says his department and Greendale Fire Department were called to a home on the 200 block of Water Street in Lawrenceburg at around 12:55 a.m. Sunday, January 6.
Firefighters arrived to find nothing showing from outside the home, however, a police officer on the scene advised smoke was present in the home's upstairs.
Crews stretched a charged hose line into the home, where they encountered blackout smoke conditions. Luckily, all the home's occupants were accounted for.
The fire was located and put out within eight minutes of the call coming in.
Tremain said the cause of the fire remains under investigation.
Other agencies assisting at the scene included Aurora Fire Department, Lawrenceburg Emergency Rescue, Lawrenceburg Police, and Greendale Police.