"Our Distinguished Alumni honorees exemplify what makes Ivy Tech special."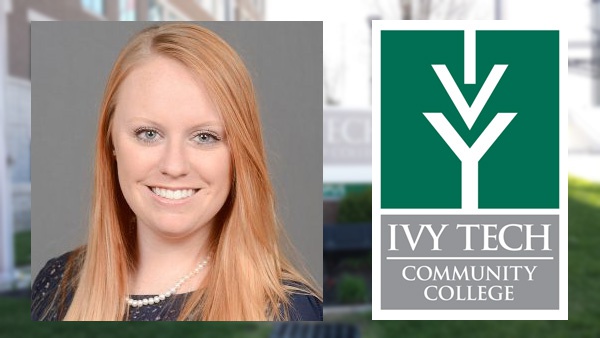 (Indianapolis, Ind.) – Lawrenceburg resident Alyssa Lay has been honored by the Ivy Tech Foundation as part of its annual Distinguished Alumni Awards programs.
Each year since 1998, the Foundation has celebrated the success of Ivy Tech Community College alumni by recognizing graduates who have made a lasting, positive contribution to the community, state or College since completing their education. The Award is the highest honor alumni can receive and is designated for individuals with outstanding professional, philanthropic or volunteer accomplishments. Lay is one of 19 recipients this year.
Lay received an Associate of Science in Business Administration from Ivy Tech in 2016. She is also a graduate of Indiana University and the University of Louisville. As Director of K-14 Initiatives and Recruitment for the Ivy Tech Lawrenceburg Campus, she is passionate about helping others rise to overcome new challenges. She volunteers with numerous organizations including Ivy Tech's women's philanthropy circle, Circle of Ivy; the Vevay American Legion Post 185 Ladies Auxiliary; the Order of the Eastern Star Bennington #407 Chapter; the Soccer Association of Youth; and the Switzerland County Angel Tree, which serves Switzerland County children in need during the holiday season.
"Our Distinguished Alumni honorees exemplify what makes Ivy Tech special," said John M. Murphy, Ivy Tech Foundation President. "Over the years we have recognized more than 250 outstanding men and women for their contributions to their communities and success in their professional lives. We congratulate them for their efforts and we're proud to call them part of the Ivy Tech family."
For more information, visit www.ivytech.edu/alumniawards.