The activities were originally scheduled for December 1st but were postponed due to heavy rain.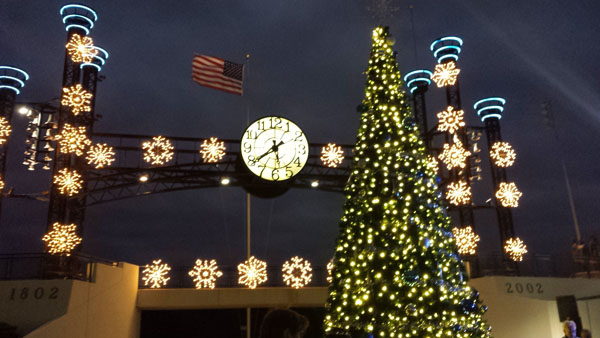 (Lawrenceburg, Ind.) – Lawrenceburg's Winter Wonderland festivities previously cancelled last week have been rescheduled to this Saturday, December 8.
Rescheduled activities include:
"Traditions Around the World" Children's Activities at the City Hall parking lot from 12:00 to 2:00 p.m. along with the Holiday Express Train, Ice Carvers and Caricature Artist.
Santa and Mrs. Claus will arrive on the Lawrenceburg Fire Department's Seagraves at 1:30 p.m. at the City Hall parking lot, followed by the Big Prize Giveaway at 1:45 p.m., also at the City Hall parking lot.
The Winter Wonderland Parade and P.A.W.S. Pet Parade will not be rescheduled this year.
Additional activities on Saturday include Santa and Mrs. Claus's visit to the Lawrenceburg Ice Rink from 3:00 to 5:00 p.m. Photo opportunities with Santa and Mrs. Claus will be available by Waltz Photography.
For questions, please contact Lawrenceburg Main Street at (812) 537 – 4507, or info@thinklawrenceburg.com.