The free event will be held at Civic Park.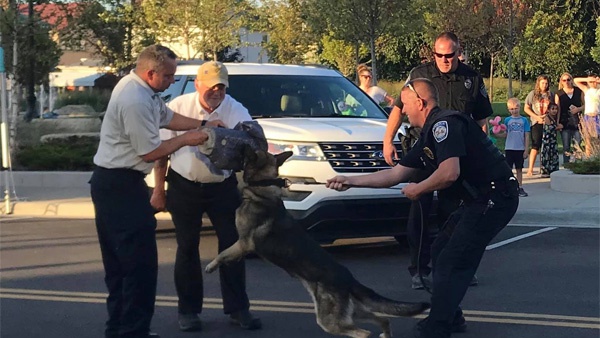 (Lawrenceburg, Ind.) – Public Safety Night returns to downtown Lawrenceburg on September 15.
The free event, put on by the Lawrenceburg Police K9 Program, will take place at Civic Park from 5:00 to 8:00 p.m.
The event will feature K9 demonstrations, obstacle course, circus performers, prize giveaways, and a scavenger hunt.
Live music will be provided by the Lacey Lane Band.
For more information, visit https://www.facebook.com/LawrenceburgPolice.