Police say the three individuals conspired to report a stolen vehicle and accident before filing an insurance claim.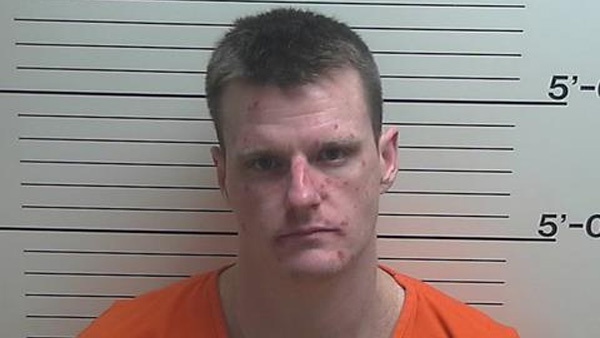 Clayford L. Wilson. Photo by the Dearborn County Sheriff's Office.
(Dearborn County, Ind.) - Three people are accused of conspiring to commit insurance fraud.
Clayford L. Wilson, 31, of Lawrenceburg, was arrested on December 10 in Dearborn County. On December 13, he reported that his 2010 Chevy Equinox had stolen from the area near the Dearborn County Probation Office.
According to a probable cause affidavit, Wilson told police that he received information on December 11 from the Hamilton County Sheriff's Department that his vehicle had been located after a collision but no one was in the vehicle.
Lawrenceburg Police confirmed that Wilson's Equinox had been in a single vehicle accident on Bridgetown Road.
As the investigation continued, police monitored Wilson's jail phone calls and visits. Communications between Wilson and his mother, Judy Struckman, of West Harrison and another female, Rachel Houston, of Cincinnati, indicated that the three discussed filing an auto theft report and submitting a claim to Wilson's vehicle insurer.
Police learned that Houston had been in possession of the Equinox on the day of Wilson's arrest. The crash report also indicated that the Equinox hit a tree just a few miles from Houston's Bridgetown Road home.
Wilson was interviewed on December 19. He allegedly told police that he had recently purchased the Equinox for $9,000 and that Wilson had permission to have the vehicle. Wilson added that he reported the vehicle stolen because he owed money and he planned to file a claim with his insurer to collect the payment.
On December 23, police retrieved records from Wilson's insurer. The records included customer activities listing that documented communications regarding Wilson's policy. It indicated the following:
- The insurance company received a phone call from Rachel "Husman" stating that the Equinox was stolen while insured was incarcerated and that she need to get paper work to file a claim.
- Rachel spoke to Clayford's mother, stating that they are certain the accident happened in Hamilton County, Ohio.
- Clayford's mother called to close the claim that was filed.
Wilson, Houston and Struckman are charged with Conspiracy to Commit Insurance Fraud (Level 5 Felony), Insurance Fraud (Level 5 Felony) and False Informing (Class B Misdemeanor).