Enrollment is now open for classes and personal training.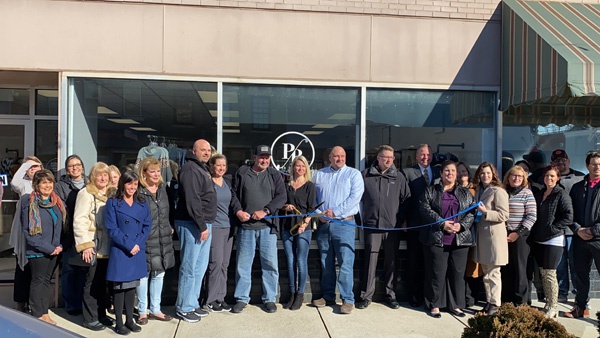 (Lawrenceburg, Ind.) - Lawrenceburg Main Street is pleased to announce the opening of another retail business in the downtown district, Physique Boutique & Fitness Studio!
Located at 202 Walnut St., Physique Boutique offers a unique retail experience, combining boutique clothing & accessories as well as a modern workout element.
Health and wellness enthusiasts will be pleased to find a variety of practical and trendy athleisure clothing and accessory items at Physique Boutique! Enhance your wardrobe and shop unique collections of leggings, yoga pants, intimates, sherpas, quarters zips, sweaters and more! And don't forget to upgrade your workout gear! Physique Boutique has all of your basic workout needs, including fitness mats, mini bands, resistance cords, foam rollers, exercise balls, dumbbell weights, reusable water bottles and more, along with all natural body products and nutritional supplements, fitness journals and so much more!
In addition to the specialty boutique retail items available, Physique Boutique offers modern workout programs and classes, led by store owner herself, Esther Pierce!
Classes offered include Barre, strength training using dumbbells, resistance bands, and other light equipment, as well as recovery and stretch classes.
Most of all, Physique Boutique is more than just a retail space, but a place of community. On top of the shopping and workout experiences available, Esther hopes to promote a welcoming and inviting space for all in a fun and supportive environment. With a background in health and fitness coaching, Pierce values both physical and mental well-being, and is excited to have the opportunity to make a positive impact in the lives of others at Physique Boutique.
Enroll for classes today & sign up online at www.physique-boutique.com or stop in the shop to learn about group classes or personal training options!
Welcome Physique Boutique to Downtown Lawrenceburg!