Kids Discovery Factory looks forward to exciting organization growth in the coming year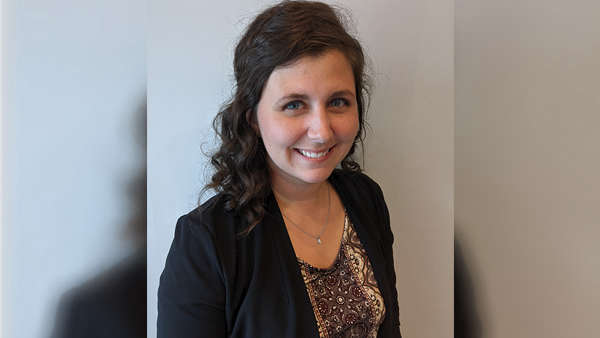 (Batesville, Ind.) – Kids Discovery Factory (KDF) is proud to announce the expansion of its executive leadership team. Emili Uden will assume the role of Executive Director, where she will prioritize operational growth and program development. Amber McGuire will transition to serve as the Campaign Manager, focusing on KDF's Capital Campaign, in partnership with Campaign Chairman, Chris Lowery.
Emili Uden has served Kids Discovery Factory for the past eight years, most recently as Vice President of the Board of Directors. She conceptualized and developed the popular traveling exhibit program, the Mobile Factory, and regularly teaches at KDF's annual STEAM enrichment summer camp. Emili is a 2010 graduate of Millikin University with a B.A. in Early Childhood Education.
When asked for her thoughts on her new role as Executive Director, Uden stated, "I am passionate about our mission: Inspiring young learners to innovate and create through exploration of Science, Technology, Engineering, Art and Mathematics (STEAM). I look forward to moving that mission forward by expanding community programming, developing strong partnerships within the region and ultimately opening a world-class STEAM discovery center to benefit our children, families, and schools." The transition between Uden and McGuire will happen over the next few months.
Amber McGuire has served on the KDF Board for ten years and as the organization's first Executive Director since January 2020. The leadership transition will enable her to concentrate her efforts on key relationships and fundraising necessary to complete the Kids Discovery Factory building and exhibits in downtown Batesville.
"I am thrilled for Emili to assume the Executive Director position. At a time of such substantial growth, it is critical that we apply our strengths where they will create the most impact." McGuire said, "Emili has a special ability to conceptualize incredible programs and set them in motion, and her passion for this project is second to none. I look forward to focusing my efforts on the Campaign and supporting Emili in this new capacity. I know her leadership will serve Kids Discovery Factory well into the future."
With its new leadership team in place, Kids Discovery Factory looks forward to exciting organization growth in the coming year.