"Ivy Tech will continue innovating and partnering with our state, communities, and employers to ensure college is within reach for all Hoosiers."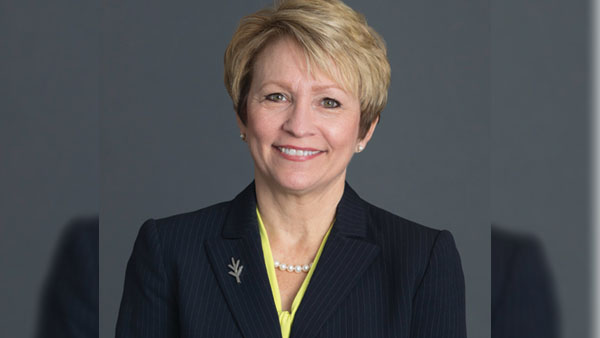 We've all heard about the rising cost of a college education, but the statistics are nevertheless staggering. According to a recent study, the average Indiana college graduate accrues $29,000 in student loan debt. This burden has a ripple effect on our economy as talented graduates often have to delay major financial decisions, such as the purchase of a home and having a family, until they are debt free. Repaying student loans can take ten years or more even with above average earnings.
This is one reason Indiana named Ivy Tech as its community college more than 15 years ago and funds the institution to provide both associate degrees which transfer to a four-year degree and workforce credentials including short-term certificates, technical certificates and certifications. Our tuition is less than half the cost of most public institutions and much less than private universities. Our students save thousands of dollars along the way toward earning a credential, with most graduates owing no debt. That may be why Ivy Tech is often rated as the highest value of all public institutions in Indiana.
We also don't do this alone. We are proud to partner with other organizations committed to providing innovative ways to make college affordable and accessible to all. While there are many across the state, let me highlight a few:
Employers like Cook Group and McDonalds are playing a role in making college more affordable as was shared across the state just after the new year. Four years ago Cook Group and Old National Bank helped innovate Achieve Your Degree which ensures ONB team members can pursue high value degrees and credentials with no "out of pocket" tuition payments. Now over 200 Indiana companies offer this employee-centered, concierge approach to helping their employees pursue a college education. Recently, Ivy Tech launched a statewide partnership with McDonalds called Archway to Opportunity which pays tuition for employees who work at least 15 hours per week and has been employed with them for 90 days. Once employees satisfy this requirement, they are eligible for $2,500 annually--or $3,000 per year for managers--to attend any Ivy Tech location or online, in Indiana. In today's competitive employment environment, employers are standing out by helping their team members obtain new skills and credentials.
Next Level Jobs, funded by the state, is an ever-growing, nationally recognized initiative which provides Hoosiers with free education and training for credentials leading to high-paying, in-demand careers. Ivy Tech is the leading provider of this training offering nearly 100 short-term credentials that put Hoosiers on a pathway to great careers. A majority of these credentials are "stackable" into associate and bachelor degrees often supported by their new employers.
Carmel-based INvestEd is a nonprofit that provides free programs to help Indiana families understand college costs and mitigate student loan debt. The INvestEd Student Loan is a private-loan option which families can access while a student is enrolled in college at competitive rates and with a graduation incentive. INvestEd also offers a Refi Loan designed to help graduates manage the repayment of student debt after graduation. INvestEd is the only organization of its kind in Indiana and one of just 22 in the nation.
And, while managing cost is important, we know there are other barriers that keep Hoosiers from succeeding. Thus, Ivy Tech strives to be even more accessible with 8-week courses matched with the lives of our students and providing more opportunities to start and persist in college. Studies show that adults have higher pass rates and lower drop rates in the 8-week format. For working adults, 8-week courses mean fewer classes at once, less time for life to get in the way, and a faster path to graduation. Time is the enemy of adult students. Ivy Tech is enrolling now for our next 8-weeks courses beginning March 16.
Ivy Tech is the best solution for Hoosiers of all ages looking for an affordable, high-value college credential. Be assured Ivy Tech will continue innovating and partnering with our state, communities, and employers to ensure college is within reach for all Hoosiers.