Governor Eric Holcomb's campaign is planning a "major announcement" on July 13.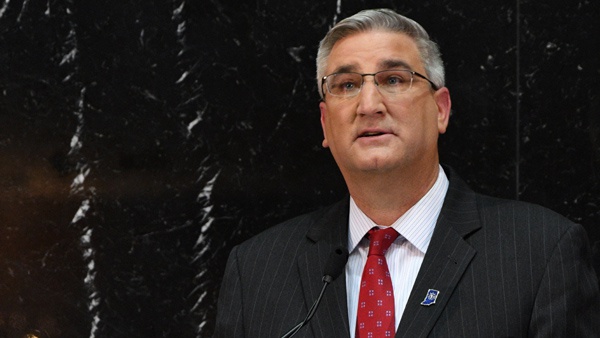 Indiana Governor Eric Holcomb. Wikimedia Commons photo.
(Knightstown, Ind.) - Indiana Governor Eric Holcomb may be planning to make his run for re-election official.
Holcomb's campaign has scheduled what it is calling a "major announcement" on Saturday, July 13.
The event will happen at the Hoosier Gym in Knightstown. That's the same historic gym where the movie Hoosiers was filmed.
"In every corner of the state, Hoosiers know that they have a friend and ally in Governor Eric Holcomb," said Kyle Hupfer, treasurer for Holcomb's campaign. "That's because he's focused on tackling our biggest challenges, lifting up Hoosiers' lives and delivering results. His people-first leadership has earned Indiana incredible momentum, which will be on full focus at this event. We invite all Hoosiers to come and be a part of it."
The campaign announcement touted a recent We Ask America poll which showed Holcomb has a 54 percent approval rating from Hoosier voters. The poll showed Holcomb with a net job approval of +30 percentage points to boot.
First elected governor in 2016 after entering the race as former Governor Mike Pence departed to become President Donald Trump's running mate, Holcomb is up for re-election next year.
The only other 2020 Indiana gubernatorial hopeful to announce a potential run so far is Democratic Gary State Senator Eddie Melton. State Representative Karlee Macer, a Democrat from Indianapolis, is also reported to be considering a run for the party's nomination for governor.
RELATED STORIES: