Democratic State Senator Eddie Melton has formed an exploratory committee.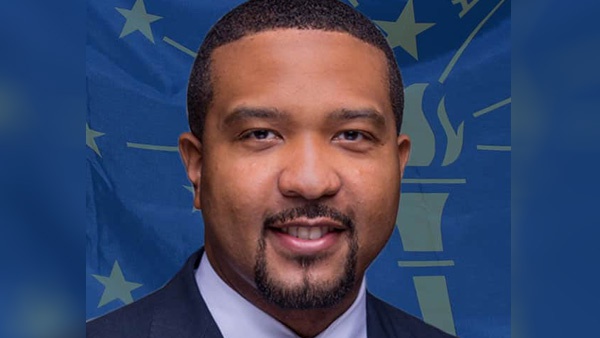 Indiana State Senator Eddie Melton will form an exploratory committee to run for Indiana governor, he announced Tuesday, June 4. Indiana Senate Democratic Caucus photo.
(Gary, Ind.) -- Indiana State Senator Eddie Melton is teasing a run for governor.
The freshman Democrat from Gary announced Tuesday he's creating an gubernatorial exploratory committee. He is launching a statewide listening tour in Gary.
"This is a call to refocus on inclusive policy that reflect the voice of every single Hoosier and not just a chosen few," Melton said in announcing his committee Tuesday at the Gary Teachers Union office.
Melton is known for pushing legislation to boost teacher pay, bills that crack down on hate crimes and supporting a higher minimum wage.
If Melton gets the Democratic nomination, he could be the first person of color from a major party to seek the Indiana governor's position.
Governor Eric Holcomb is eligible to run for a second term in 2020, but has yet to officially announce whether he'll seek re-election.