Boyd Gaming Corporation is likely to become the new owner of Belterra Casino Resort & Spa in Switzerland County.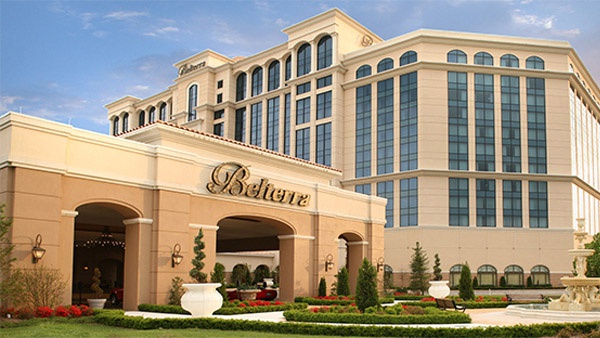 Belterra Casino in Switzerland County
(Indianapolis, Ind.) - A new owner for Belterra Casino Resort & Spa in Switzerland County has been given the blessing of the Indiana Gaming Commission.
Last December, Hollywood Casino Lawrenceburg owner Penn National Gaming announced a $2.8 billion deal to purchase Pinnacle Entertainment, which currently owns Belterra. The deal is expected to close later this year.
The Indiana Gaming Commission on June 28 approved a $575 million spinoff deal that will see Belterra Casino become owned by Boyd Gaming Corporation. The Switzerland County casino and three others are being sold off by Pinnacle to avoid monopoly concerns in their respective markets.
"We appreciate the diligent work of the Indiana Gaming Commission in their review and approval of our proposed transaction. We look forward to securing additional regulatory approvals in the near term and remain on schedule to complete the transaction in the second half of this year," said Penn National Gaming CEO Timothy J. Wilmott.
Indiana state law does not allow one company to own more than two casinos in the state. If the Penn National and Pinnacle deal is finalized, then Penn will own two casinos in Lawrenceburg and East Chicago.
RELATED STORIES:
Indiana Tax Court Rules On Belterra Casino Assessed Value Disagreement