One of the projects was completed in Brookville.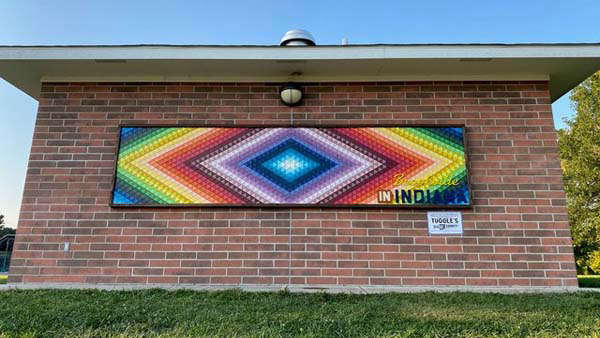 (Brookville, Ind.) - The Town of Brookville has had a public arts project funded by the Indiana Destination Development Corporation (IDDC).
The IDDC funded more than 40 public arts projects in 33 counties.
Projects were selected based on location and visibility to Indiana residents and visitors, with preference given to location in high-view areas and places that create potential photo opportunities.
In Brookville, a piece of art consisting of over 2,500 individual pieces of wood to represent each citizen, is located next to the Franklin County Youth Football Field.
The artwork was completed by Ross Tuggle of Tuggle's Timber.
"These public art projects help tell the stories of our local communities in beautiful and enriching ways," Lt. Gov. Suzanne Crouch said. "I hope first-time visitors and long-time residents alike will be able to enjoy these new assets and feel a sense of pride and belonging in Indiana."
Cities, towns, destination marketing organizations, chambers of commerce, private businesses and more applied for a non-matching grant of up to $5,000 to fund a public art project in their community. More than $200,000 in grant funding was awarded in May.
To view all the final murals, go to VisitIndiana.com/murals.