The project will require lane restrictions on the bridge beginning next week.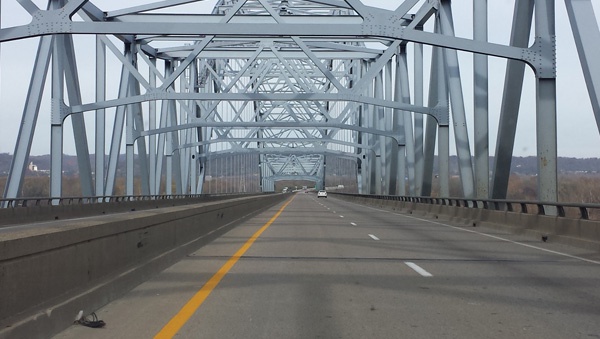 The I-275 Carroll Cropper Bridge will be under inspection July 23-27. File photo.
(Petersburg, Ky.) – Lane restrictions will be required on the Interstate 275 Carroll Cropper Bridge starting next week.
The Kentucky Transportation Cabinet District 6 says a bridge inspection project is scheduled for the Carroll Cropper Bridge the week of July 23-27 from 9:00 a.m. to 3:00 p.m., weather permitting.
There will be a single lane closure during the inspection.
Crews will start on the eastbound side first before moving to the westbound side.
Motorists should watch for lane closures, crews and equipment during the project.
If needed, inspectors will also be on the bridge the week of July 30 through August 3.