The Eatery will open next week at Hollywood Casino Lawrenceburg.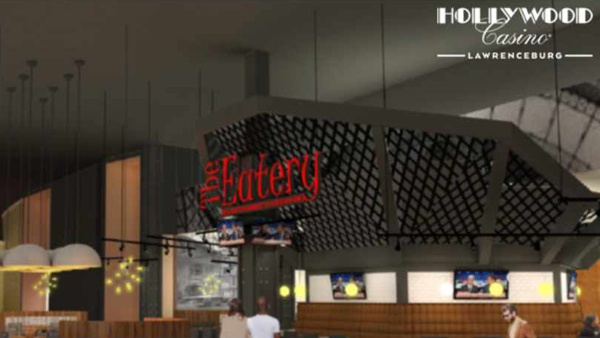 The Eatery at Hollywood Casino Lawrenceburg. Photo provided.
(Lawrenceburg, Ind.) – Hollywood Casino Lawrenceburg is hosting a job fair to find staff for its new restaurant opening this winter.
The casino is opening The Eatery in December. It is a restaurant by in-house celebrity chef Fabio Viviani. The menu includes a variety of burgers, gourmet salads, fried chicken, pizza and artisan sandwiches.
The job fair will take place at the Lawrenceburg Event Center, 91 Walnut Street, on Thursday, November 29 from 11:00 a.m. until 4:00 p.m.
You can also apply online at www.hollywoodindiana.com.
Openings include cashiers and food court attendants. Starting pay is $12.50 per hour. New employees can receive a sign-on bonus of $750.
All applicants must be at least 21 years and hold a high school diploma, GED, or equivalent.