Another popular local event won't happen this year due to COVID-19.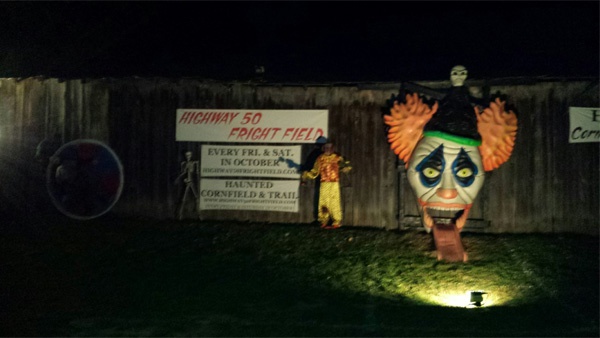 (Whitewater Township, Oh.) – One of the most popular haunted adventures of the fall season has been cancelled.
Due to the ever-changing regulations and restrictions surrounding COVID-19, Highway 50 Fright Field has decided to cancel their haunted event for October 2020.
The following statement was issued in a news release Wednesday:
"The owners regret having to make the decision to close the haunted event, but they feel that they cannot bring you the type of event that they would like with all the extra restrictions. Please keep posted for info on their haunted event in the future."
The Buckeye Trading Post will remain open under regular operating hours on Thursdays, Fridays and Saturdays from 10:00 a.m. to 4:00 p.m. through October.
You can find the Buckeye Trading Post just west of Cincinnati on Highway 50, near E-Town, Ohio, and the Indiana/Ohio state line. By interstate, they are only 3 miles from either the Kilby Road (OH) or the Lawrenceburg, Indiana, I-275 exits. Just look for the HUGE clown on the side of the barn, and you'll know you have arrived.