Highpoint Health and OrthoCincy Orthopaedics & Sports Medicine will team up to expand orthopaedic services.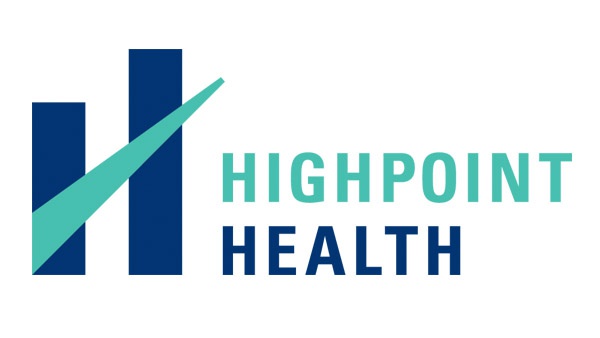 In response to an ever-growing need for more high quality orthopaedic services in our community, Highpoint Health is working with OrthoCincy Orthopaedics & Sports Medicine to bring additional orthopaedic and sports medicine services to Southeastern Indiana.
OrthoCincy, the largest independent orthopaedic and sports medicine group practice in Greater Cincinnati, is comprised of 35 physicians and 23 physician assistants/nurse practitioners who care for patients at 13 sites in Indiana, Kentucky and Ohio.
Located at 605 Wilson Creek Road, the Lawrenceburg office of OrthoCincy is staffed by three orthopaedic specialists, Drs. Ronald Auer, Brian Wissel and Roman Trimba. The physicians are skilled in the latest surgical and non-surgical techniques and offer general orthopaedic care, as well as joint replacement/resurfacing, sports medicine and the evaluation and treatment of spine issues which cause neck, back and leg pain.
"We are extremely happy to be working with OrthoCincy in bringing additional orthopaedic services to our region," noted Michael W. Schwebler, Highpoint Health President/CEO. "They have an outstanding reputation in the Tri-state for achieving exceptional patient outcomes. In addition, they offer a broad range of sub-specialty care which will further enhance our ability to care for orthopaedic patients locally."
Highpoint Health will work in tandem with OrthoCincy by providing a full continuum of patient care including diagnostic and imaging modalities (MRI and CT), pre-surgical and surgical services, acute patient care, comprehensive inpatient and outpatient rehabilitation (physical and occupational therapy) and athletic training.
"One of the primary reasons our partnership with Highpoint Health is such a great fit, is because both of our organizations are committed to providing exceptional, high quality personalized care," explained JoAnn Reis, OrthoCincy CEO. "Our physicians specialize in many complex clinical procedures, however, they always take the time to thoroughly explain and discuss treatment options with their patients and answer any questions the patient or their family may ask. Most importantly, our physicians want their patients to be able to make the best possible healthcare decisions based upon their own personal needs and expectations."
OrthoCincy Orthopaedic Surgeons caring for patients in Lawrenceburg are:
Ronald Auer, MD, General Orthopaedics/Total Joint Replacement/Sports Medicine Dr. Auer is a board certified surgeon whose special interests include joint reconstruction, pediatrics, trauma, sports medicine, foot/ankle, health/wellness, regenerative medicine and integrative therapies.
Brian Wissel, MD, General Orthopaedics/Total Joint Replacement/Sports Medicine/Fractures Dr. Wissel is a board eligible surgeon who has a special interest in arthroplasty, a surgical procedure to restore the function of a joint that has been affected by arthritis, and in sports medicine.
Roman Trimba, MD, Spine: Cervical, Thoracic, Lumbar
Dr. Trimba is a board eligible surgeon who completed his spine surgery fellowship at the prestigious University of California San Francisco.
Highpoint Health is committed to continually advancing its continuum of care to provide needed services, close to home. To schedule an appointment with an OrthoCincy physician, please visit OrthoCincy.com or call 859/301-2663 (BONE).