Wind gusts of 55-65 mph have been reported.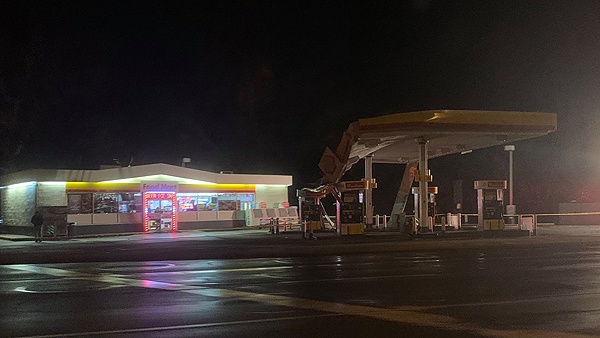 (Aurora, Ind.) - High speed winds caused damage around Eagle Country last night.
The awning of the Shell Station on the corner of U.S. 50 and State Road 350 collapsed due to these gusts of winds.
There was slight damage to gas station building as well as the pumps that the covering fell on.
At the moment, no injuries have been reported.
Boone and Ripley County are experiencing some power outages from power lines being damaged and blown over.
A High Wind Warning will stay in place until 7 AM.