Both systems recently expanded collaboration treating cardiovascular patients.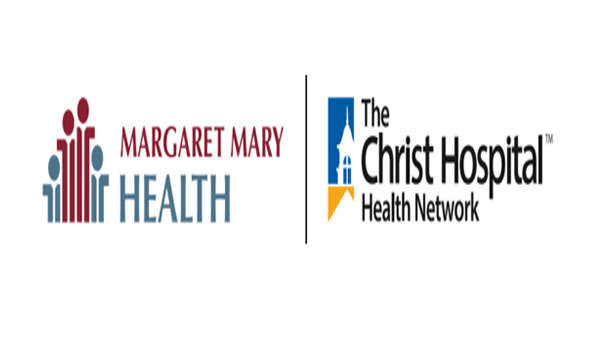 CINCINNATI - Heart attack patients transferred from Margaret Mary Health in Batesville, Ind., to The Christ Hospital Health Network, in Cincinnati, see better outcomes with faster intervention times than 75 percent of other hospitals nationally.
ST-elevation myocardial infarction (STEMI) patients suffer from a type of heart attack that mainly affects the heart's lower chambers. Patients experiencing this type of heart attack need immediate intervention to restore blood flow through coronary vessels in order to prevent permanent irreversible cardiac damage.
In 2022, the average time from stabilization at Margaret Mary Health in Batesville, Ind. to transport to The Christ Hospital in Cincinnati, was under 26 minutes. Once a STEMI patient arrives at The Christ Hospital, our cardiovascular team is faster than 90% of hospitals nationwide in restoring blood flow through the coronary arteries. The American Heart Association recommends that blood flow be restored within 90 minutes of first medical contact.
"Improving patient outcomes for patients across the region and in rural communities is exactly why we expanded our collaboration with Margaret Mary Health, the leading healthcare organization in Southeast Indiana," said Debbie Hayes, President and CEO of The Christ Hospital Health Network. "Timing is critical when it comes to taking care of heart attack patients. By providing exceptional care and working with Margaret Mary Health, both systems are proving we have everything it takes to return these patients back to health as quickly as possible."
Heart attack victim, Albert Steiner, and his wife, Melissa, are grateful for the strong partnership between The Christ Hospital Health Network and Margaret Mary Health. Residents of Cedar Grove, Indiana, the couple credits both hospitals with saving Albert's life.
"When we arrived at Margaret Mary, the staff didn't waste any time," said Melissa. "They confirmed Albert was having a heart attack and a helicopter was sent right away. When he landed at The Christ Hospital Health Network, their cardiac team was ready and waiting to rush him in for treatment. We can't thank the staff enough for the care they provided that day."
Earlier this year, The Christ Hospital Health Network announced the expansion of services offered at Margaret Mary Health's main campus, including access to cardiovascular specialists five days a week so patients do not have to travel to have access to that expertise.
"As a partner of The Christ Hospital Health Network, Margaret Mary Health is proud to bring cutting-edge cardiovascular care from Greater Cincinnati's Heart Hospital to our community," said Liz Leising, MMH President and CEO. "For years, we've had a strong relationship with the cardiologists from the system's Heart and Vascular Institute. The collaboration and processes that we have put into place have saved countless lives."