Car Country Harrison is among the drop off locations.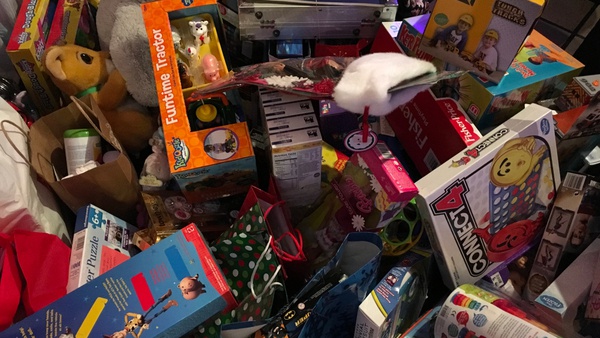 Shutterstock photo.
(Harrison, Oh.) – It is the season of giving.
The Harrison Happenings annual Holiday Toy Drive and Pet Toy/Food Drive is underway, and donations are being accepted at multiple locations until December 30.
Community members are encouraged to bring a new, unwrapped toy for boys and girls up to age 12 at the following locations:
Anytime Fitness: 10501 New Haven Road
Car County: 10240 Harrison Avenue
Chadwick's Salon: 1106 Stone Drive
Community Commons: 9850 Carolina Trace Road
Harrison Home Bakery: 224 Harrison Avenue
Harrison Police Department: 311 Harrison Avenue
Hiatt's Florist and Gifts: 1106 Stone Drive
Mojave Groom Room: 231 Harrison Avenue
UHR Rents: 10548 Harrison Avenue
Wesbanco: 10575 Harrison Avenue
Donations for the pet toy/food drive should be dropped off at:
Harrison Animal Hospital: 102 May Drive
Harrison Pet Center: 10517 Harrison Avenue
Spaw Pet Grooming: 219 Harrison Avenue
Mojave Groom Room: 231 Harrison Avenue
Monetary donations are also being accepted via Cash App and Venmo.
Learn more on the Harrison Happenings Facebook page.