The defendant dealt meth in the parking lot of the Lawrenceburg Kroger store.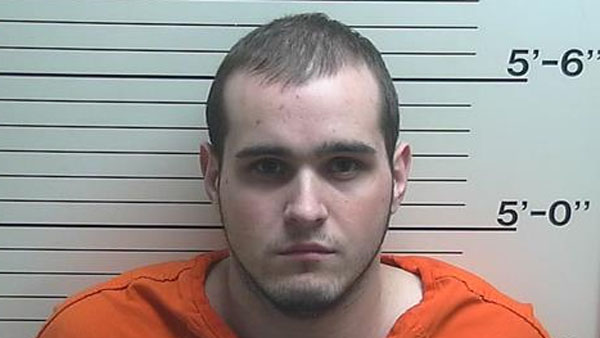 Scott M. Vaughn, Jr. Photo by Dearborn County Sheriff's Office.
(Dearborn County, Ind.) - A Dearborn County jury needed only 30 minutes of deliberation to convict a man of multiple drug offenses.
Scott M. Vaughn, Jr., 25, was convicted after a four-day trial on Thursday, April 11, according to Dearborn-Ohio County Prosecutor Lynn Deddens. Jurors found him guilty of Dealing in Methamphetamine at Least Five Grams but Less Than 10 Grams (level 3 felony), Possession of Methamphetamine (level 6 felony), Possession of a Syringe (level 6 felony), and Possession of Paraphernalia (class C misdemeanor).
During the trial, jurors had heard testimony from officers with the Aurora Police Department and lab personally from the Indiana State police who weighed and tested the drugs.
Vaughen was arrested earlier this year after he was caught dealing methamphetamine in the parking lot of the Kroger store in Lawrenceburg. He told police he was only selling meth in order to pay bills.
Deddens commended Aurora Police for their work and dedication in getting a drug dealer off the streets.
Vaughn faces between three and 16 years in prison when he is sentenced on May 20 by Dearborn Superior Court I Judge Jonathan Cleary.
RELATED STORIES:
Sunman Man Accused Of Dealing Methamphetamine In Grocery Store Parking Lot