Indiana's governor requests a disaster declaration in 88 counties, including all of southeastern Indiana.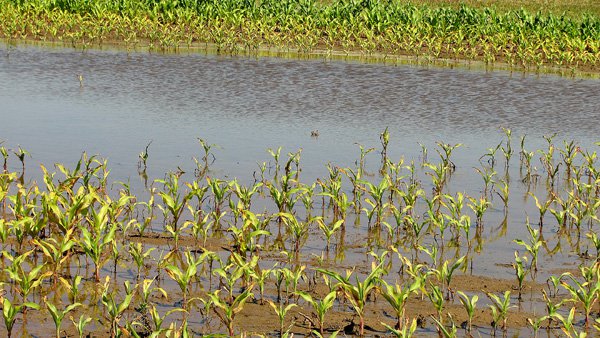 File photo
(Indianapolis, Ind.) - A soaking wet spring planting season has prompted Indiana Governor Eric Holcomb to request a disaster designation in 88 counties.
Holcomb on Friday requested the U.S. Department of Agriculture issue the disaster designation due to farm losses caused by flooding and excessive rain.
"Heavy and persistent rainfall has saturated fields across the state, hurting Indiana crops and our farmers," Holcomb said in a statement. "As I continue to monitor this situation, Hoosier farmers can rest assured that we will keep a close eye on the long-term effects of these relentless rains."
A USDA disaster designation can be requested when at least 30 percent of one crop is damaged or lost in a county. The governor's office says that is the case in 88 counties, including Dearborn, Franklin, Ohio, Ripley and Switzerland.
If granted, the designation would allow for emergency, low-interest loans to be made available to farmers.
The past 12 months have been the wettest on record in the United States.
RELATED STORIES:
Hoosier Farmers Make Progress In Wet Fields; Ohio Corn Crop Badly Behind
Indiana Farmers Still Behind But Making Progress On Planting Crops