Ohio Governor Mike DeWine and Lt. Governor Jon Husted provided the following updates on Ohio's response to the COVID-19 pandemic.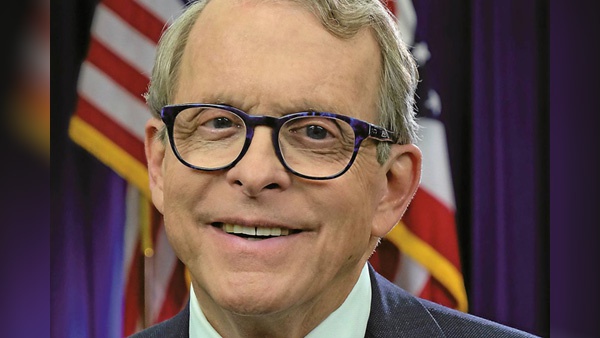 (Columbus, Oh.) - During an update given by Governor Mike DeWine, it was announced that Ohio will continue to move forward with testing and lifting restrictions set in place during the COVID-19 pandemic.
PHARMACY TESTING
The State of Ohio Board of Pharmacy has clarified rules that will now allow pharmacists to order and administer COVID-19 tests.
"As frontline health care providers, pharmacies are critical in our state's response to this pandemic," said Governor DeWine. "I have asked the Ohio Board of Pharmacy to make sure that Ohio pharmacies have what they need to test for COVID-19."
Find testing locations, community health centers, and pharmacy sites at coronavirus.ohio.gov.
ASSISTED LIVING VISITATION
A plan to lift restrictions on visitation at assisted living homes has been set to begin on June 8.
Properly prepared assisted living facilities and intermediate care facilities for individuals with developmental disabilities will start to allow outdoor visitation.
These lifted restrictions do not apply to nursing homes.
"We will continue to examine, monitor, and adjust as we carefully and thoughtfully lift restrictions on visitation," said Governor DeWine. "The well-being of our residents has been, and remains, central to our decision-making."
All facilities must develop a policy that includes a minimum of:
Screening for temperatures and symptom-reporting for visitors
Scheduled hours and time limits for visits
Proper social distancing measures
Face coverings
Resident, family, and friend education about the risks of the spread of COVID-19
Consideration for visitors during end-of-life situations will also be expanded.
UPDATED PRIORITY TESTING
Ohio has utilized COVID-19 testing priorities to manage limited testing capacity.
Under the guidance of clinical experts, Ohio will modify Priority Groups in light of changes in testing availability and evolving knowledge of COVID-19 and its impact on the public.
"Expanded test availability will allow individuals in lower-risk tiers to be tested and to help further contain and respond to COVID-19 in Ohio," said Governor DeWine.