The bill was authored by State Rep. Randy Frye (R-Greensburg).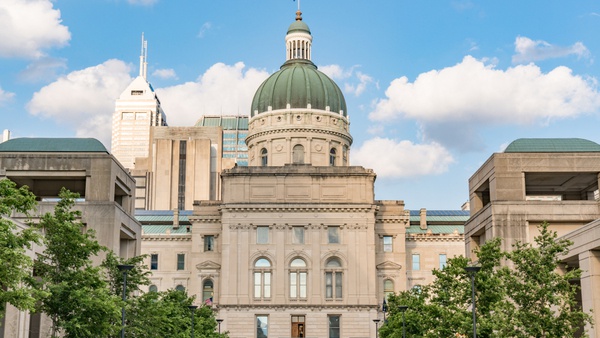 Shutterstock photo.
(Indianapolis, Ind.) - Gov. Eric Holcomb recently signed into law State Rep. Randy Frye's (R-Greensburg) legislation making it easier for police and fire departments across the state to hire more Hoosiers.
Frye's bill eliminates a requirement for members of police and fire departments to live within a 50-mile radius of where they serve.
"Local departments are struggling with recruiting and finding applicants to keep our communities safe," said Frye, chair of the House Veterans Affairs and Public Safety Committee. "This change will help combat the staffing shortages we've been seeing and provide our smaller, rural communities more flexibility in hiring qualified individuals."
Frye said his legislation allows police officers and firefighters to live anywhere in the state as long as they have adequate means of transportation to and from work, and can receive calls from their employer.
"When I was recruited as a firefighter, I was part of a class of 360 people competing for 10 positions," Frye said. "Now, many of our communities must actively campaign to encourage Hoosiers to pursue careers in public safety. This legislation will help our local departments respond to changes we're seeing in this field."
House Enrolled Act 1033 goes into effect July 1, 2021. To learn more, visit [iga.in.gov]iga.in.gov.