It was a busy Monday for the governor.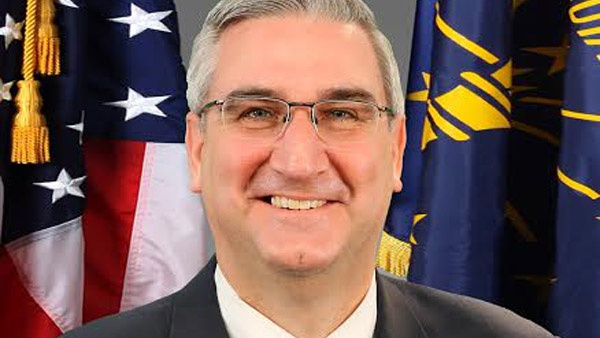 (Indianapolis, Ind.) – More bills have become law in the Hoosier state as the 2021 legislative session rolls on.
On Monday, Governor Eric Holcomb signed 20 bills into law, including:
Senate Bill 167
Theft and sale of catalytic converters and valuable metals. Provides that the theft of a component part of a motor vehicle, including a catalytic converter, is a Level 6 Felony. The bill also expands qualifying prior convictions for Level 6 Felony Theft to include Robbery and Burglary.
House Bill 1004
Small business restart grant program. Establishes the Hoosier hospitality small business restart grant program to provide grants to eligible entities to accelerate economic recovery from the impacts of COVID-19.
Senate Bill 263
Religious activities as essential services. Prohibits the state and a political subdivision from imposing restrictions on a religious organization that are more restrictive than the restriction imposed upon other businesses and organizations that provide essential services to the public.
Senate Bill 196
Education matters. Requires the state board of education (state board) to adopt administrative rules to allow an organization to provide credit under a Core 40 curriculum model for alternative programs in which students obtain credit counting toward the student's graduation requirements from nonschool educational experience that applies or incorporates content area knowledge in lieu of a required or elective course in the Core 40 curriculum model.
For more information on the bills Gov. Holcomb has signed into law this legislative session, visit Governor: 2021 Bill Watch (in.gov).