The governor's lawsuit challenges the constitutionality of a law giving legislators the power to call emergency sessions during statewide emergencies.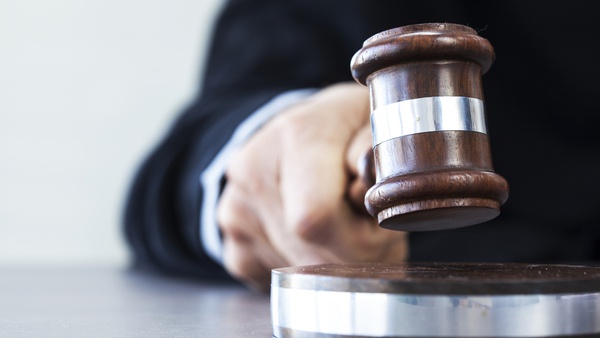 Shutterstock photo.
(INDIANAPOLIS) – Governor Eric Holcomb picked up a win in a Marion County courtroom this week.
According to the Associated Press, a Marion County judge has ruled that Governor Holcomb may proceed with a lawsuit against Senate President Pro Tempore Rodric Bray, Speaker Todd Huston, and the Indiana General Assembly.
Holcomb filed the lawsuit in April, challenging the constitutionality of House Enrolled Act 1123. The law, which was previously vetoed by the governor and overridden by legislators, would give the General Assembly increased powers during public emergencies.
The governor has maintained that the law is unconstitutional, stating "the bill usurps power exclusively given to the governor."
Saturday's ruling did not address the constitutionality of the law but did reject arguments from Attorney General Todd Rokita.
State officials will be back in the courtroom for a scheduled hearing on September 10.
The Attorney General's Office released the following statement:
In response to the Marion County Superior Court's order denying the State's motion to strike the appearance of unauthorized counsel in Holcomb v. Bray, the Office of the Indiana Attorney General has filed a motion asking the court to certify the case for immediate appeal. The question of who has authority to represent the state's legal interests in court—the Attorney General or outside counsel—is an issue of fundamental importance to the operation of Indiana Government. The ruling also impacts the legislature's ability to operate without the threat of litigation. Accordingly, immediate appeal is justified.
"The Attorney General's Office has fought for the liberties of the people of Indiana for decades, using the very same precedents this court has now upended," said Attorney General Todd Rokita. "The constitution belongs not to the Governor, the legislature, or the Attorney General, but to the people of Indiana. If left unchallenged, the court's order in this case threatens to tip the balance of powers and undermine the individual liberties of the citizens of this state. As such, we have filed an appeal in the interest of protecting Hoosiers."
RELATED STORIES
Gov. Holcomb Files Lawsuit Challenging Constitutionality Of House Bill 1123
Lawmakers Vote To Override Gov. Holcomb Veto
Gov. Holcomb Vetoes House Bill 1123