The former Secretary of State died Monday morning due to complications with COVID-19.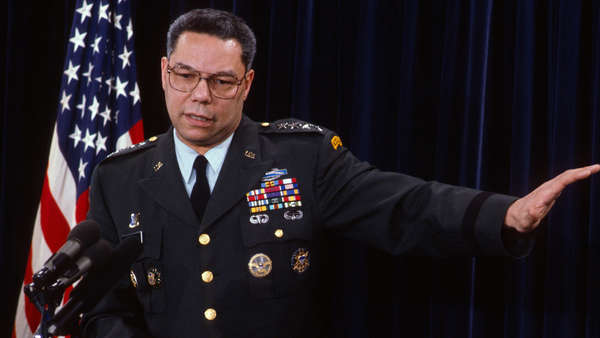 Colin Powell. Shutterstock photo.
INDIANAPOLIS – Flags are being directed to half-staff after the passing of General Colin Powell.
Indiana Governor Eric Holcomb says flags should be flown at half-staff immediately until sunset on Friday, October 22.
Powell, the nation's first black Secretary of State, died Monday morning due to complications from COVID-19.
He was 84.
Powell held several positions during his time as a politician. He served as the 12th Chairman of the Joint Chiefs of Staff from 1989-1993 under President George H.W. Bush and President Bill Clinton
He also served as National Security Advisor under President Ronald Reagan.
Powell's military career spanned 35 years, holding a variety of command and staff positions and rising to the rank of four-star general.