Snake fungal disease (SFD) was discovered by researchers in late 2017. It has been found to be present in snakes sampled from Indiana.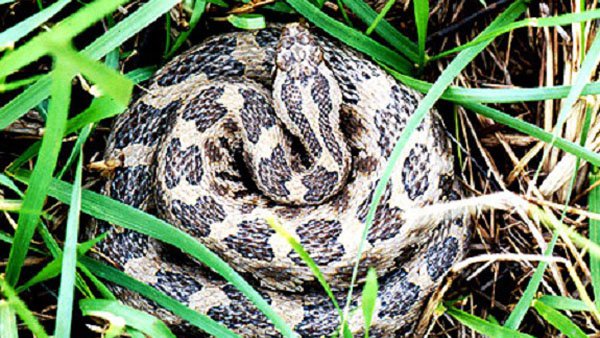 (Undated) - A fungus is affecting snakes in 21 states, including Indiana.
Snake fungal disease is caused by the fungus Ophidiomyces ophiodiicola, according to the Indiana Department of Natural Resources. It can cause snakes to experience facial swelling, disfigurement, skin and scale lesions, internal lesions, and death.
SFD was discovered by researchers at the University of Illinois in late 2017. Researchers recently swabbed the skin of 53 snakes sampled from 10 Indiana counties, identifying the fungus in 13 of them. Species which have tested positive include watersnake, racer, milk snake, and queen snake.
The fungus is an emerging pathogen identified in many diverse species of captive and free-ranging snakes. Biologists believe transmission may occur through contact with soil where the fungus is present, other infected snakes, or from mother to offspring.
The fungus and infected snakes do not pose a threat to humans.
While many people don't care much for the slithering reptiles, the IDNR says snakes are important predators. They play a critical role in maintaining a balanced ecosystem and keeping rodent populations in check.
Monitoring fungal disease in Indiana snakes will help biologists develop conservation and management plans. The monitoring is funded by a grant from the Indiana Nongame Wildlife Fund.