The position opened up after the recent retirement of Art Wise.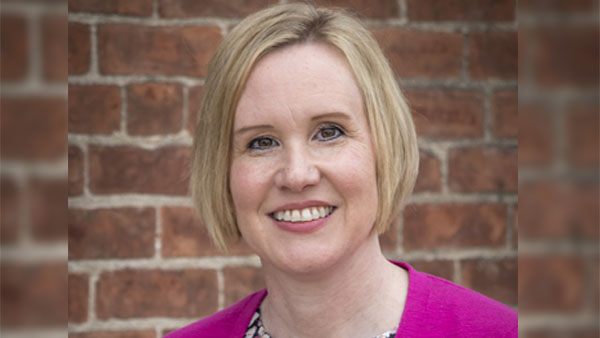 LeeAnn Boggs. Photo provided.
(Friendship, Ind.) - The Friendship Board of Directors welcomed LeeAnn Boggs as the newest Friendship State Bank director following director Art Wise's recent retirement.
LeeAnn is a 1996 Rising Sun graduate. She attended the University of Southern Indiana. LeeAnn returned to Dillsboro after graduation and began working with her dad, former director John Race, in the family accounting business. She started her Masters in Accounting at Northern Kentucky University in 2000. She passed all her exams in 2003 to become a Certified Public Accountant. She was one of the last to take the CPA exam in written form.
LeeAnn now has 19 years of experience and is a partner with her dad in the business, Boggs and Race, LLC, in Dillsboro. She especially enjoys the relationships with her small business clients and helping ensure their success. She enjoys helping individuals with their taxes, but does not have the same opportunity to build relationships like she does with her business clients. She is now eager to build relationships with more Friendship employees.
"I'm looking forward to new relationship with more employees," LeeAnn shared. "And now, more than ever, encouraging those in the community to bank with Friendship. I have always been an advocate for sticking with small town, local businesses. Being able to bank with someone you know is unique to a small town."
LeeAnn can't recall banking anywhere other than Friendship. Her dad became a director when she was 15. She feels it is a prestigious honor to be asked to serve on the board of directors.
"I feel honored to be asked to serve on the board and to know that they trust me. The work of a director goes hand in hand with what I do, and it is an opportunity to put my skills to work outside of my normal accounting duties."
Friendship's focus on local communities, relationships, and innovation is what LeeAnn feels sets Friendship apart from the competition. She feels the most important work of the board includes 1) keeping the bank local and independent while remaining innovative; 2) ensuring that when customers have a concern, they can call and talk to someone who can make a decision and help them; and 3) protect investors.
Outside of her roles as a director and business owner, LeeAnn is a wife and mom. She lives in Vevay with her husband Mark and two daughters. Mark is the Switzerland County High School Assistant Principal, Athletic Director, and Girls' Varsity Basketball Coach. As you can imagine, she spends a lot of time at Switzerland County sporting events cheering on her husband and the home team, as well as her daughters who are also actively involved in athletics.
Like many Switzerland County families, the Boggs are active participants in the Swiss Wine Festival. Her daughters, 8 and 12, participate in the polka dance performances. Unsatisfied with the dress costume options when they first began, LeeAnn found patterns she found acceptable, bought a sewing machine, and taught herself how to sew. She has begun a tradition with other moms handcrafting the festival costumes for their daughters.