The class will include 14 participants from across the state.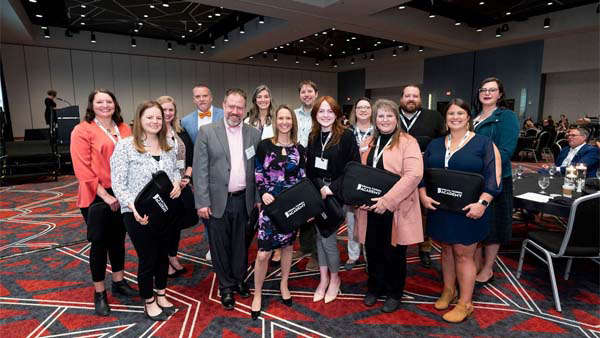 Photo provided.
INDIANAPOLIS – The executive director of Franklin County Tourism has been named to the Indiana Tourism Academy inaugural class.
Indiana Tourism launched the Indiana Tourism Academy this year to provide education, resources and networks needed to develop travel professionals for the state of Indiana.
Mikel Beck is one of 14 members of the inaugural class.
The academy will meet six times over the course of the next year and will graduate with a certificate of completion from the Indiana Tourism Association.
For more information, visit Home | Indiana Tourism Association.
The inaugural Indiana Tourism Academy class includes:
Amber Caccamo, Executive Director, Dekalb County Visitors Bureau
Brigette Jones, Executive Director, Hancock County Tourism
Corey Murphy, President, Henry County Destination Development
Cori Humes, Executive Director, Visit Marshall County
Dustin Ritchea, Production and Promotion Director, Indiana Dunes
Jessa Campbell, Marketing and Communication Manager, Visit Fort Wayne
Jessica Lindauer, Sales and Marketing Director, Visit Dubois County, Inc.
Mark Thacker, Executive Director, Anderson Madison County Visitors Bureau
Mary Clare Wall, Community Engagement Officer, Indiana Destination Development Corporation
Mikel Beck, Executive Director, Experience Franklin County
Nicole Lawler, Director of Marketing and Travel Media, Visit South Bend Mishawaka
Philip Deiwert, Executive Director, Decatur County Visitors Commission
Sarah Ferguson, Director of Marketing, Visit Hendricks County
Teal Strabbing, Visitor Services Manager, Visit Bloomington