Capt. Tom Grau has been promoted to chief of the Florence Police Department.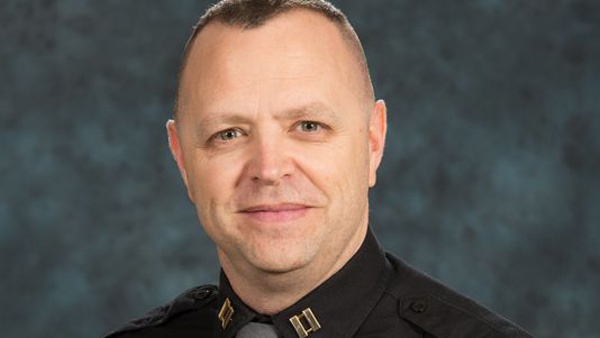 Capt. Tom Grau
(Florence, Ky.) - There's a new chief in Florence.
Captain Tom Grau has been tapped to replace Florence PD chief John McDermond when McDermond retires on July 31.
Grau has been with the department for 23 years. He started in 1995 as a patrolman and has risen steadily through the ranks.
Florence Mayor Diane Whalen says she is confident Grau can step in and continue to build the police department's reputation as one of the best in Kentucky.
"The City of Florence is fortunate we have officers within our ranks who can continue to lead our police department. The City has done a great job of providing the department with opportunities, education, and hands-on experience needed to mentor new leaders," Whalen said.
Grau, married with three children, said he is thankful for the opportunity.
"I feel very fortunate to inherit a department with such high professional standards. I look forward to the challenges that lie ahead as we move forward with the goal of protected quality of life issues for the citizens of Florence," he said.
Grau is a native of Cincinnati and University of Cincinnati graduate. He serves with the FPD's Crime Suppression Unit and as a detective and the Community Resource Unit. He has worked as a field training officer and supervisor of the Accident Reconstruction Team.