Another one to two inches of rain could cause more flooding Thursday.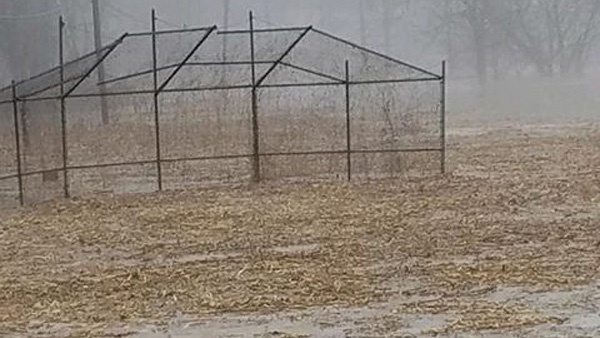 Flooding at Guilford Covered Bridge Park in Dearborn County on Wednesday, February 6, 2019. Photo by Greggory Callahan.
(Lawrenceburg, Ind.) - We are going to see more rain come down before the tri-state can begin to dry out.
Meteorologists are calling for another one to two inches of precipitation Thursday, a day after a deluge of rain caused flash flooding around the region.
Impressive displays of just how much rain fell Wednesday were seen in Aurora, where water cascaded down the steps in front of Hillforest Museum. Tanners Creek swallowed the park in Guilford. Laughery Creek in Friendship was also raging. State Road 101 in Sunman was briefly covered in ponding water.
The Great Miami River at Miamitown is over flood stage and expected to rise. Currently, the Ohio River at Cincinnati is running at about 38 feet, but should crest a couple feet short of flood stage by Monday.
Cleves Community Park is closed due to flooding.
A Flood Watch remains in effect through 7:00 a.m. Friday.
Heavy fog Thursday morning is reducing visibility for motorists. It has been so thick in Franklin County that schools there are on a two-hour delay.
Wind gusts up to 45 MPH are expected Thursday evening. The National Weather Service predicts thunderstorms with a chance of an isolated tornado overnight.
Tanners Creek flooding in Guilford. Photos by Greggory Callahan. pic.twitter.com/8JphkNfJt0

— Eagle Country 99.3 (@eagle993) February 6, 2019