The accident happened January 9 on Richwood Road in Walton.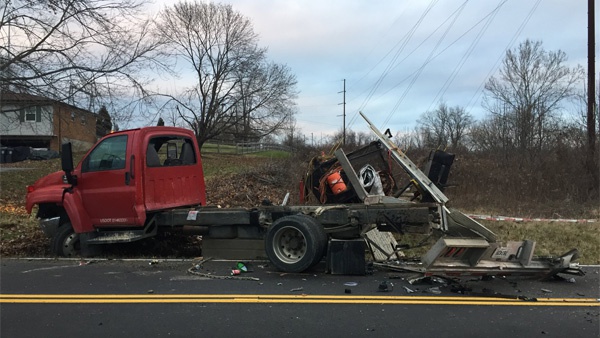 Photo by the Boone County Sheriff's Office.
(Walton, Ky.) – The Boone County Sheriff's Office has identified the victim of a fatal accident.
It was January 9 around 7:20 a.m. when three vehicles were involved in a head-on and side swipe collision on the 700 block of Richwood Road in Walton.
According to the Sheriff's Office, Darrin Carroll, 42, of Union, was traveling eastbound when the right axles of his vehicle went off the side of the road. As Carroll brought the vehicle back on the roadway, his truck crossed the center line and collided with a vehicle driven by Amy Skiba, 45, of Union.
The impact caused a third vehicle driven by Angela Sulcer, 53, of Union, to be involved in the crash as well.
Skiba sustained fatal injuries in the crash. Two children in her vehicle were hospitalized with non-life-threatening injuries.
Carroll was transported to St. Elizabeth Hospital in Florence and later transferred to UC Medical Center.
The Boone County Sheriff's Office Accident Reconstruction Unit continues to investigate the collision.
Any witnesses with information is asked to contact the Sheriff's Office at (859) 334-2175.