The sheriff's office asks businesses to take precautions.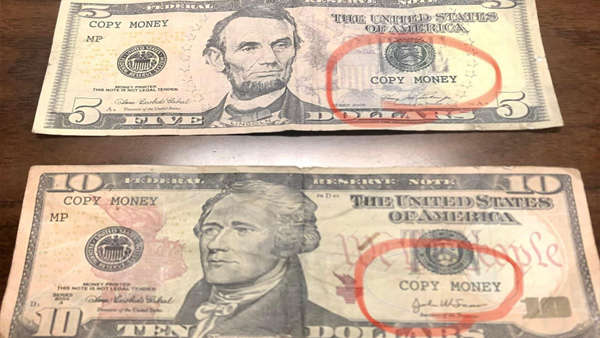 Photo by the Switzerland County Sheriff's Office.
(Switzerland County, Ind.) – Can you spot a fake?
The Switzerland County Sheriff's Office announced this week that fake currency is circulating around the county.
In a Facebook post, the sheriff's office shared a photo of five-and ten-dollar bills that were caught at local business.
The words "copy money" can be seen in two different spots on the front of the bills.
"Always take extra precautions as counterfeit and fake money is easy to miss," said Sheriff Brian Morton.